HONDA TOUGH
Made from high quality materials and purpose-built components that ensure reliable long-term use
HIGH PERFORMANCE
Best in class offering plenty of power and torque
EASY STARTING
Easy, reliable starting with the enhanced Auto Choke Comfort System
LOW MAINTENANCE
Low fuel and oil consumption and easy service and maintenance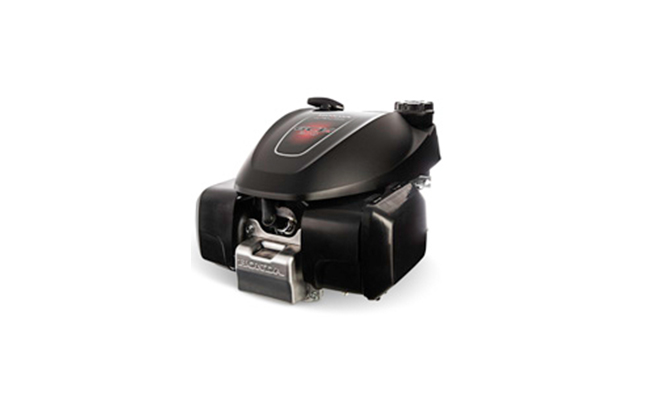 KEY FEATURES
Over Head Valve engines (OHV)
As the name implies, Over Head Valve engines (OHV) have the valves located above the combustion chamber, in the roof of the cylinder head. The Over Head Valve layout permits smoother fuel mixture intake, plus quicker and more complete exhaust. This increased combustion efficiency, in turn, enables a higher compression ratio to be used. In this way it is possible to obtain a greater power output and to avoid the build-up of carbon. The OHV-design gives also an excellent thermal balance, which contributes to reduced cylinder distortion, a decrease in oil consumption and an increase in engine service life.
Auto Choke Comfort System
The 'Auto Choke Comfort System' has been enhanced by optimized location of the wax element for better heat transfer and a simpler structure, providing easy and reliable starting in all conditions.
Honda Combustion Technology
The combination of 'long stroke', optimized shape of the combustion chamber and 'V-shaped' valve layout provides more efficient combustion and better ability to cope with 'low quality fuel'