Perfect for domestic applications and light use, the GP160 is designed to power those odd jobs around the home. From pressure washers to water pumps to generators, it will help get the task done reliably and on time.
Also suitable for a wide range of light duty applications, the GP200 is perfect for home-use tillers, aerators and other applications.
Honda tough
Made from high quality materials and purpose-built components that ensure reliable long-term use
High performance
Best in class offering plenty of power and torque
Easy starting
Easy, reliable starting
Low maintenance
Low fuel and oil consumption and easy service and maintenance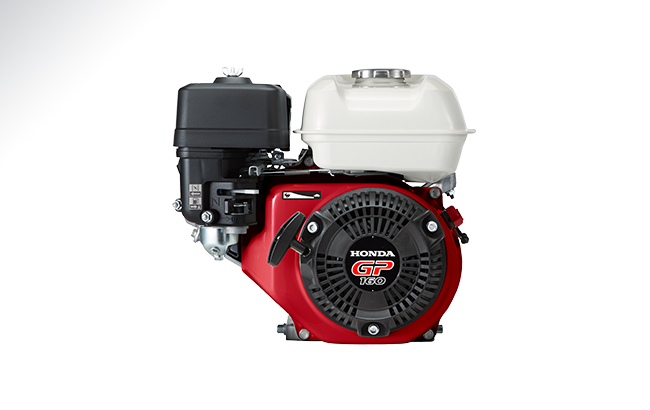 Key features
Over Head Valve engines (OHV)
It draws on decades of Honda engineering - with its OHV design, delivering increased efficiency and optimal power transfer for where you need it. A success overseas, its introduction into Australia further reinforces Honda's reputation as a company that helps people get things done.
Fuel Efficient and Low Noise
The GP160-200 Precision Camshaft design offers precise valve timing and optimal valve overlap for better fuel efficiency. A ball bearing-supported crankshaft and precision engineered components result in greater stability and lower vibration for you, no matter what the application. The use of lightweight, noise-reducing materials and a forged steel crankshaft and rigid crankcase results in an exceptionally quiet engine that incorporates a large capacity, multi-chamber exhaust system. With a simple Throttle Control, large Fuel Tank and Automotive Type Fuel Cap, Dual Oil Drains and Fills, an easily accessible Spark Plug and Recoil Starter, the GP160-200 is there to help you out.